Black Seal rum & Honey Marinated Pork Loin Chop
Black Seal rum & Honey Marinated Pork Loin Chop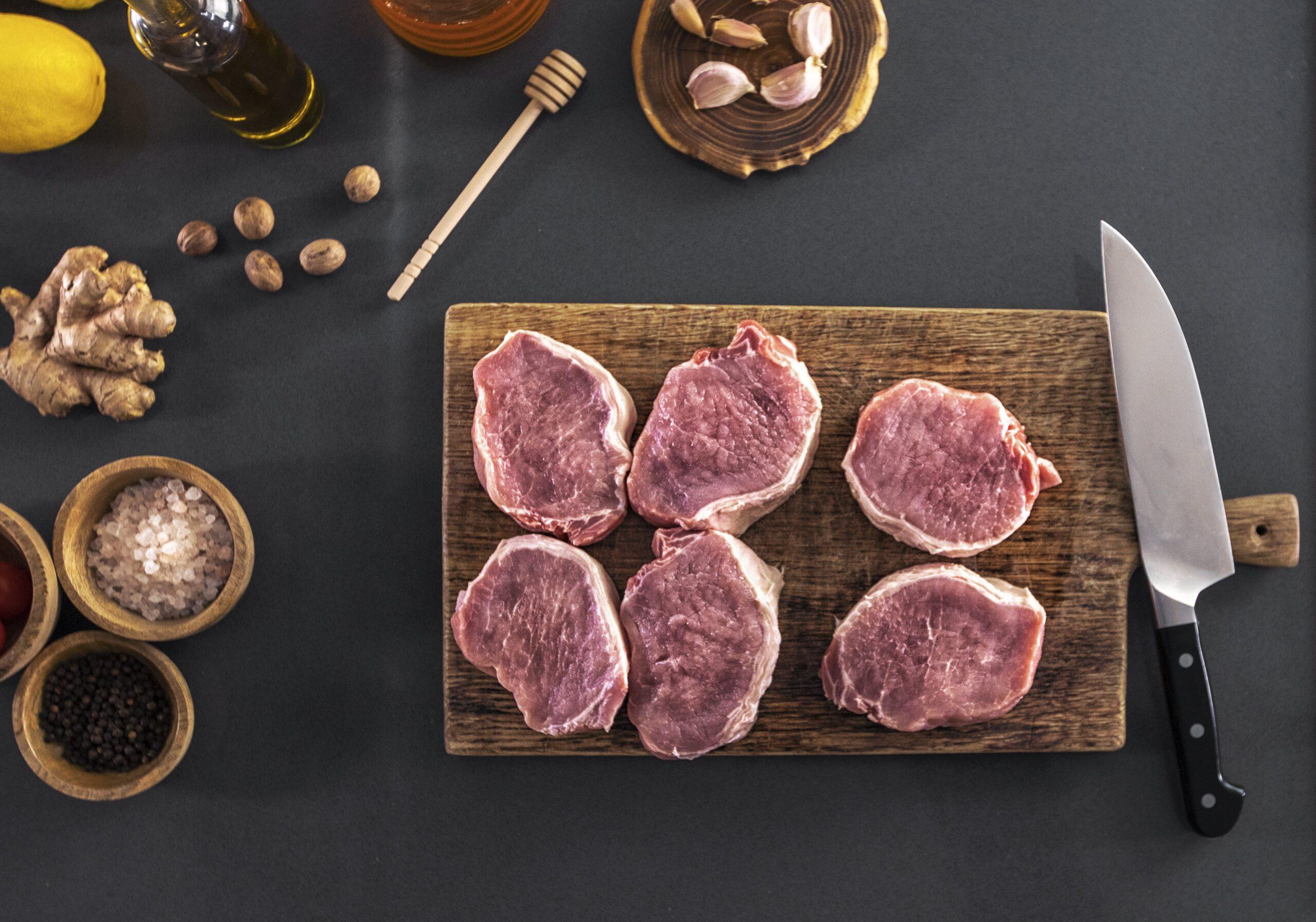 4 to 6 pork loin chops, 1" thick
1 cup honey
1 cup dark rum
½ cup soy sauce
1 Tbsp. Dijon mustard
1 clove garlic, peeled and crushed
1 bulb ginger, peeled, cut into 2 – 3 pieces or ¼" slices (about 1 tsp puree)
½ tsp. turmeric
½ tsp. nutmeg
2 tsp. lemon zest
½ cup olive oil
Salt and pepper to taste
Mix marinade ingredients together in Ziploc and place pork in bag, evenly coating each chop.
Marinate for 1 – 2 hours or overnight.
Remove pork from marinade; pat chops dry; reserve marinade.
Place reserved marinade in saucepan and simmer, reducing to syrupy consistency.
Lightly brush chops with oil and season with salt and pepper.
Grill for 4 minutes/side or to medium-rare (140° F).
Let chops rest then dip in marinade reduction and serve!
We want to know your opinion