Coffee Ribs with U.S. Pork
Coffee Ribs with U.S. Pork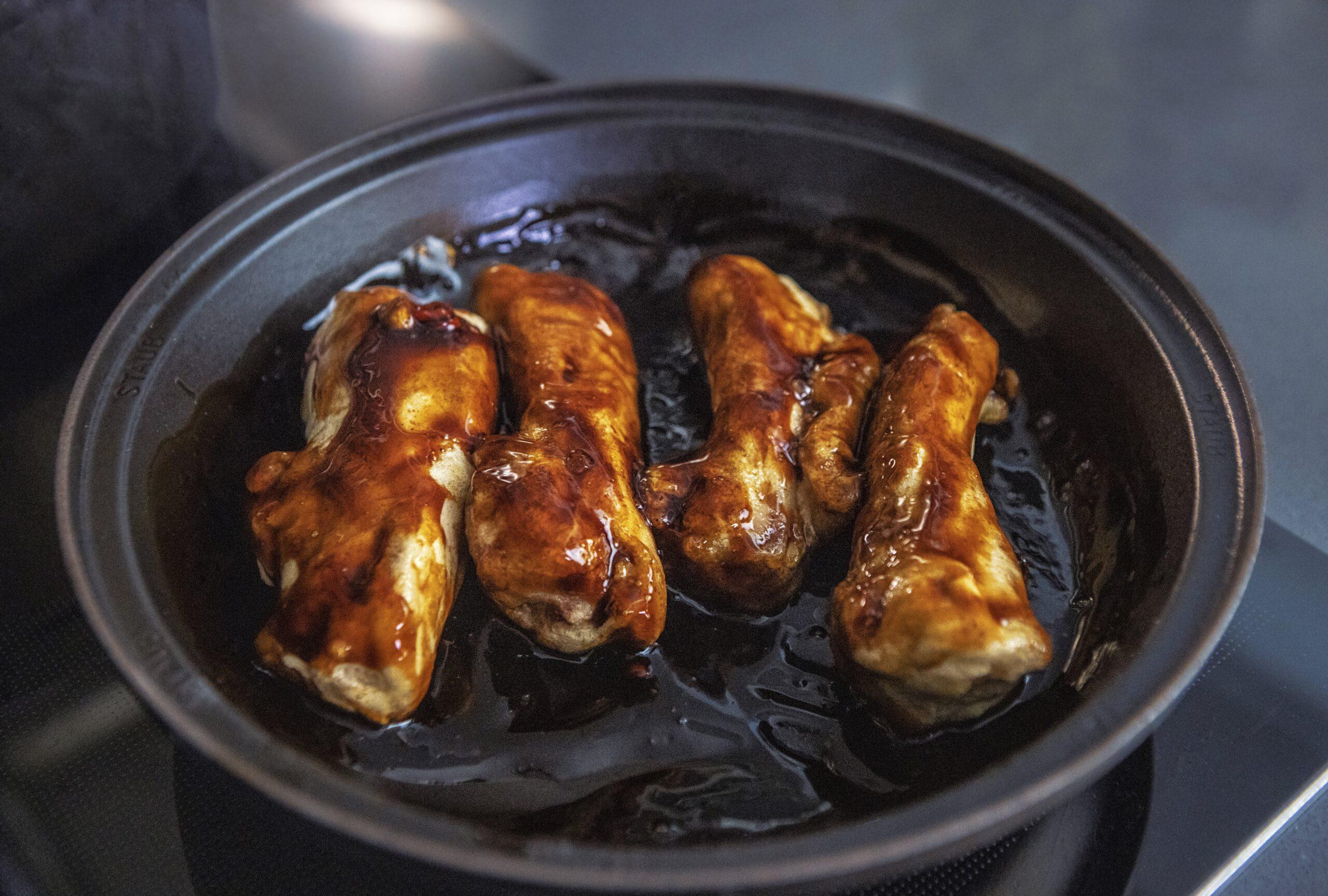 1 kg U.S. Pork ribs, portion into individual ribs
2 ea  Egg white
4 Tbsp  Corn starch
For the sauce:
1 cup Water
1 Tbsp Instant coffee granules
1 ea  Bird's eye chili, chopped
½ cup Oyster sauce
3 Tbsp Brown sugar
1 tsp Corn starch
In a bowl, whisk egg white and salt together till frothy. Add ribs and coat evenly, cover and refrigerate for 30 mins.
Add corn starch and coat each rib evenly. Deep fry ribs in 350F oil till golden and crisp before setting aside. Batch fry to prevent over crowding in pan.
To make coffee sauce, dissolve instant coffee in water over medium heat. Add oyster sauce and chili and stir to blend. Add sugar and cook till caramelize, around 3 to 5 minutes. Add slurry and cook till thickened.
Add fried pork ribs into the sauce and toss to coat evenly. Garnish with sesame seed and scallions.
We want to know your opinion