Garlic and Orange Marinated Grilled Pork Chops
Garlic and Orange Marinated Grilled Pork Chops
Why don't you try these Garlic and Orange Marinated Grilled Pork Chops?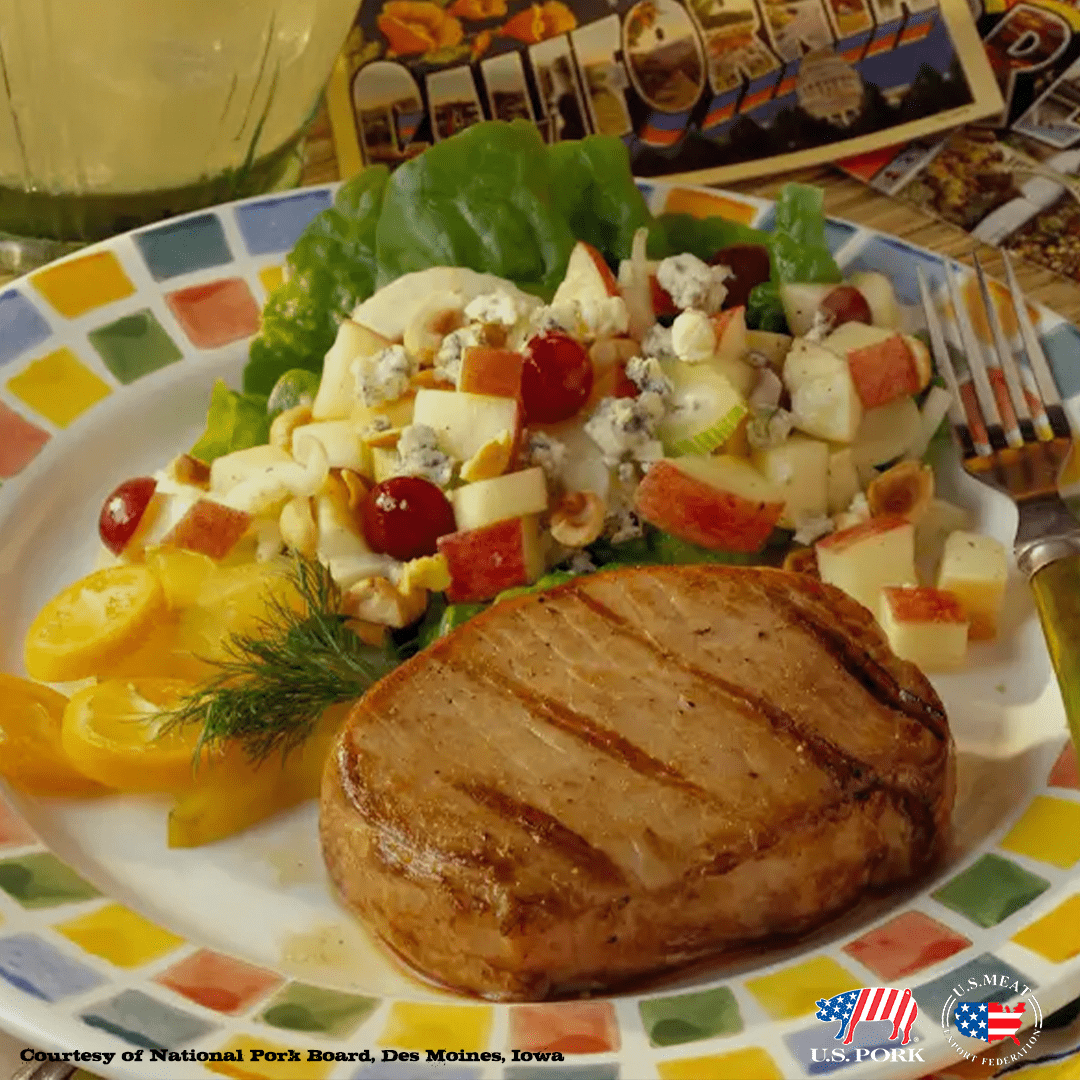 4 Pork chops
1/2 cup orange juice
2 Tbsp. olive oil
2 cloves garlic
2 tsp. cumin
1/4 tsp. black pepper
Place chops in a large self-sealing plastic bag; combine remaining ingredients in a small bowl and pour over chops. Seal bag and refrigerate for 4-24 hours.
Remove chops from marinade and grill over medium-hot coals for a total of 12-15 minutes, until internal temperature on a thermometer reads 60ºC.
Serve the chops with a delicious fruit salad and enjoy all the flavor!
*Courtesy of National Pork Board, Des Moines, Iowa.
We want to know your opinion