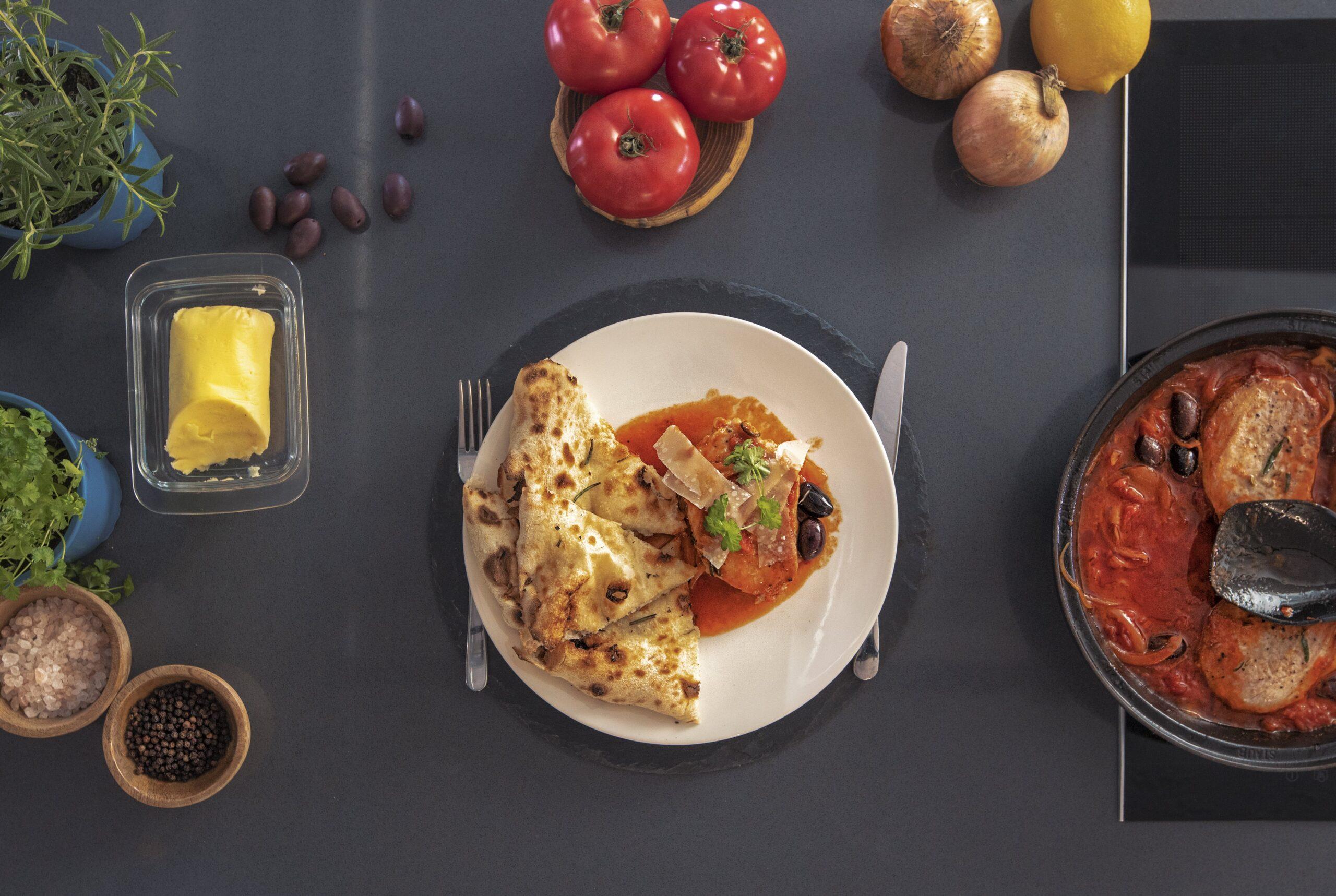 4 pork loin chops, 2,5 cm thick 50 g butter
1 onion
3 garlic cloves
150 ml white wine
600 g pelati tomatoes
50 g kalamata olives
4 bay leaves
20 g fresh rosemary
80 g parsley
175 ml veal broth
50 g salt
20 g pepper
20 g fennel seeds
Remove 4 pork loin chops (2,5 cm thick) 20 min prior cooking.
Season with: pinch of salt & pepper and fennel seeds.
Heat the skillet to med-high, until there is a slight amount of smoke coming off the surface of the pan. Add the oil immediately, followed by the chops.
Add clove of garlic, fresh rosemary and bay leaves.
Grill for 4 minutes/side or to medium-rare (60° C).
Add 1 tbsp. Spooning the butter over the chop to add flavor, color and moisture.
Remove the loin chops from the skillet.
Using the same skillet prepare the sauce: add sliced onion and white wine.
Allow the alcohol to evaporate.
Add 175 ml veal broth, 600 g pelati tomatoes.
Simmer for 10 minutes.
Add 50 g kalamata olives – optional.
Place in oven for 30-40 minutes at 160ºC.
Garnish with fresh parmesan and parsley.
We want to know your opinion