Try these amazing Mediterranean-style pork chops: you will only need 30 minutes to cook them!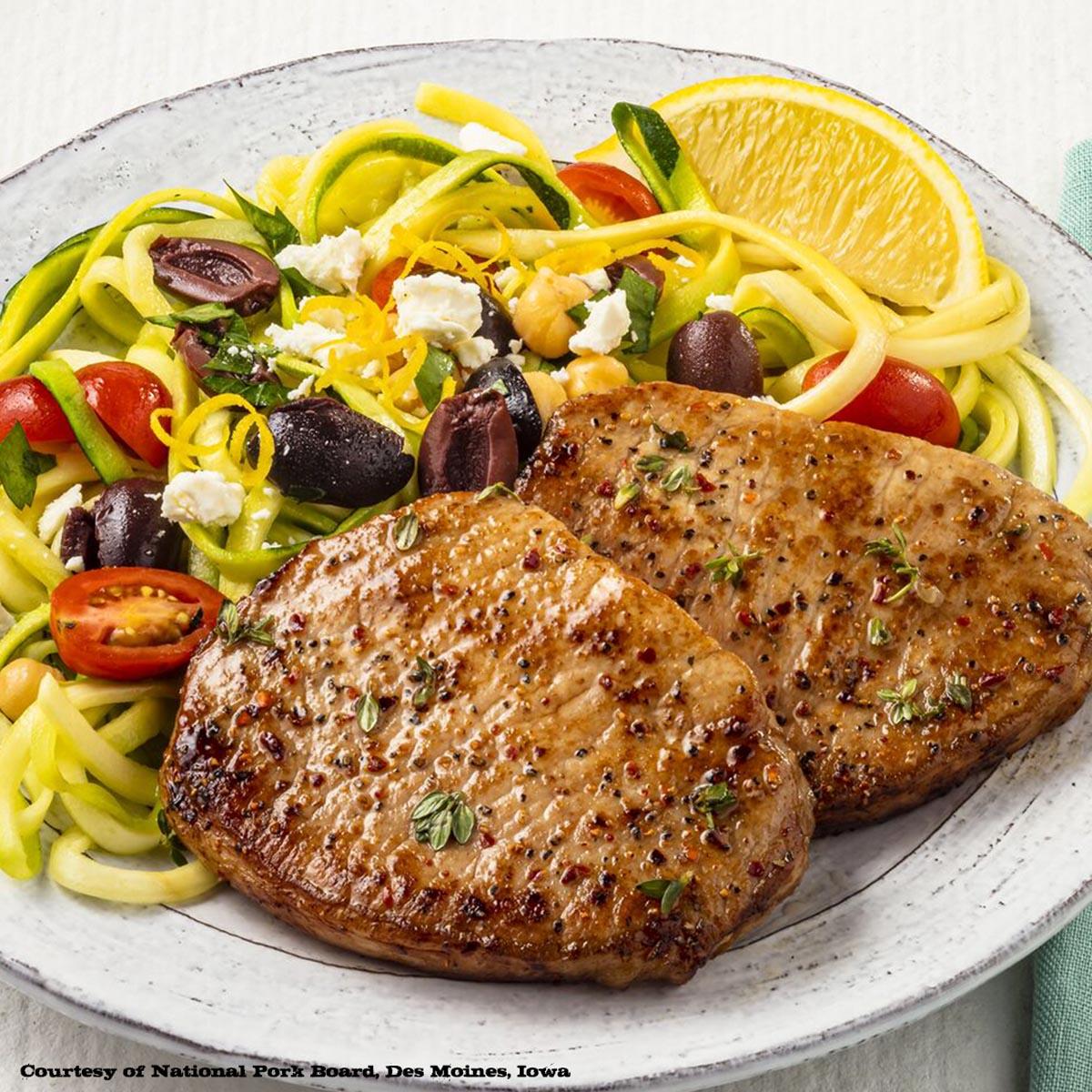 1 pt. grape tomatoes (halved) 1 tsp. olive oil
1/4 tsp. salt
1 tsp. dried thyme
8 center cut boneless pork chops (thin sliced, 1 cm)
1 Tbsp. Greek seasoning blend (oregano, onion powder, garlic powder, basil, dill, black pepper and salt)
350 gr. zucchini and yellow squash spirals
Preheat oven to 220oC.
In a bowl, toss the tomatoes with olive oil. Season them with salt, pepper, and thyme. Spray a baking sheet with cooking spray and add the tomatoes. Roast them, tossing once for 15-20 minutes. Set aside to cool.
Season the pork chops with Greek seasoning. Heat a large non-stick skillet over medium-high heat. Spray with cooking spray and cook half of the pork chops on medium-high heat for about 11⁄2 to 2 minutes on each side. Set aside on a platter to rest.
In the same skillet, over medium-high heat, add the veggie spirals. Season them with salt. Sauté until tender, about 2-3 minutes. Add garnish and roasted tomatoes, and toss to combine. Serve with pork chops.
*Courtesy of Pork es sabor.
We want to know your opinion