PORK LOIN AND CHICKPEA SALAD
PORK LOIN AND CHICKPEA SALAD
Welcome summer with this pork loin and chickpea salad. It's as delicious as it looks!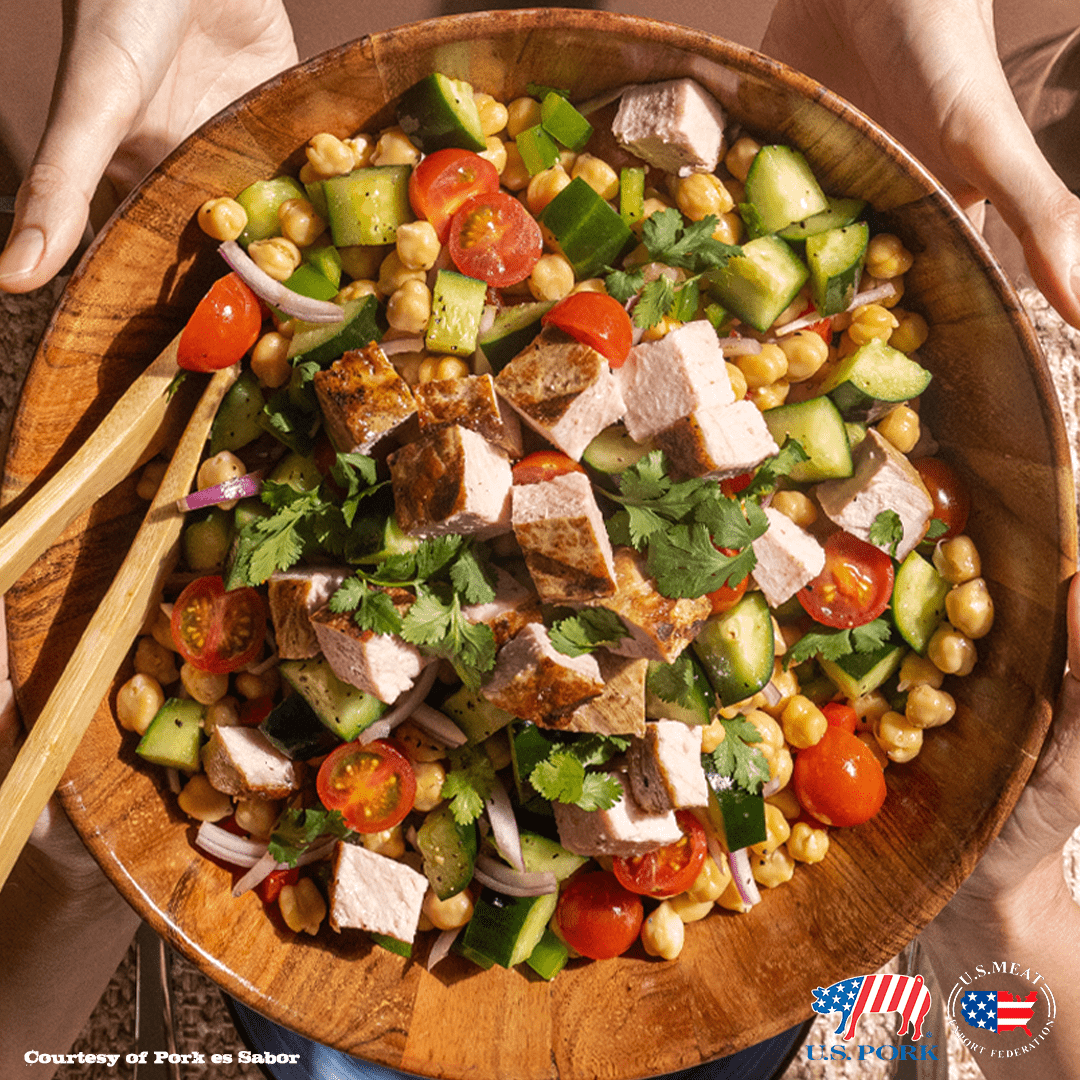 900 gr. pork loin
¼ cup soy sauce
1 clove garlic
3 tbsp. mustard
½ cup olive oil
4 cups cooked chickpeas
1 ½ cups of cucumbers
1 cup cherry tomatoes
½ red onion
1 red bell pepper
1 green bell pepper, chopped
¼ cup lemon
In a bowl, whisk to combine ¼ cup of olive oil, soy sauce, garlic, mustard, salt, and pepper.
Place the pork loin in a large plastic bag and pour in the marinade. Store in the refrigerator for at least 1 hour before cooking.
Take it out of the fridge for 30 minutes before cooking it.
Preheat the grill to medium heat (160ºC). Place pork loin to grill over medium heat. Cook them to a minimum internal temperature of 60ºC to 70ºC F and let them rest for 3 minutes.
After, Cut the pork fillet into medium cubes.
In a deep bowl, add the chickpeas, onion, cherry tomatoes, cucumber, peppers, lemon, a pinch of salt, and pepper, the remaining olive oil, and the pork loin. Mix well and serve immediately. Enjoy it!
We want to know your opinion