Portobello Mushrooms Stuffed with Pork
Portobello Mushrooms Stuffed with Pork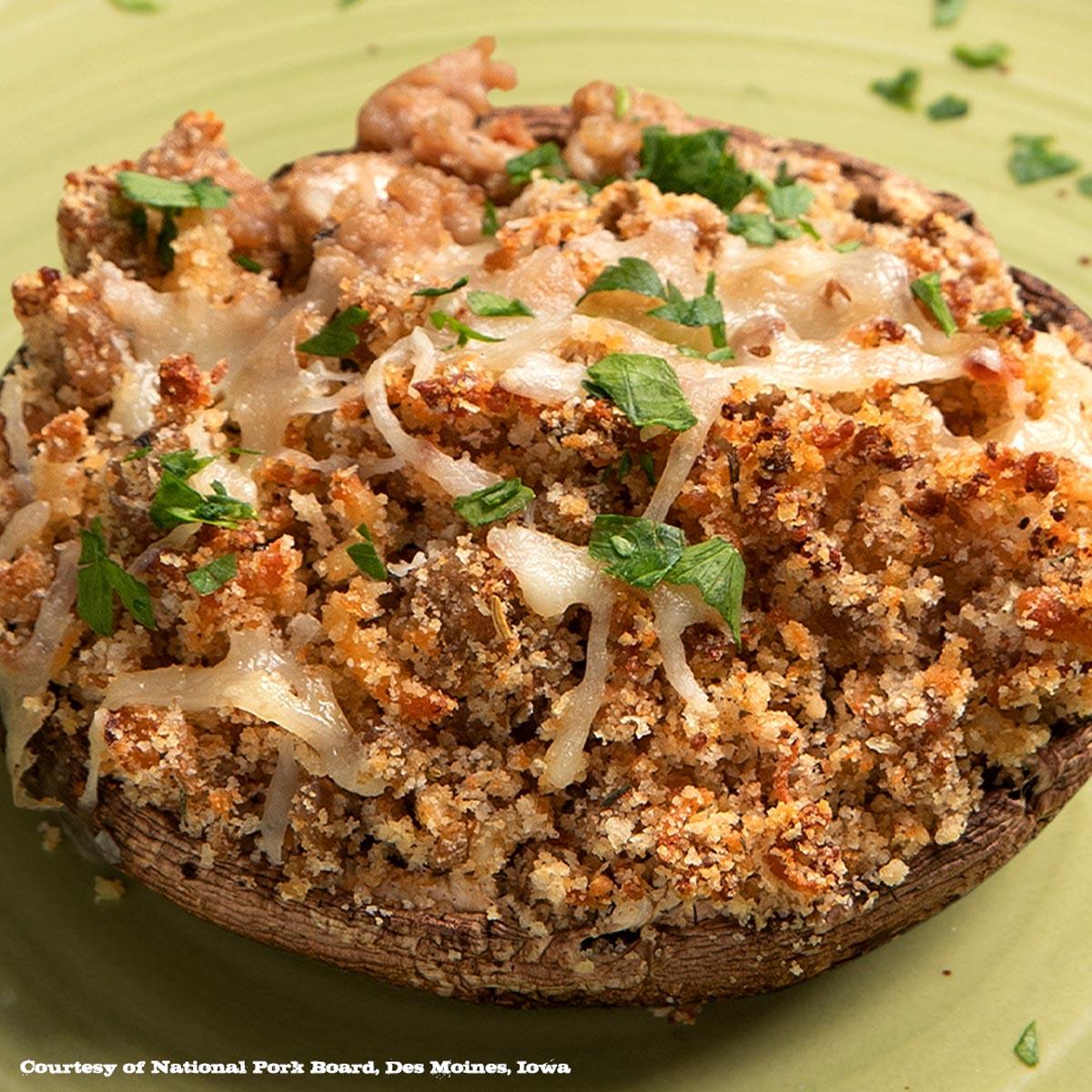 450 g. of pork tenderloin, finely chopped
½ cup onion
2 garlic cloves
1 tsp. Italian seasoning
2 cups of bread crumbs
1 egg
4 large portobello mushrooms
60 g. Parmesan cheese, grated
130 g. mozzarella cheese, grated
Parsley and fresh basil to garnish
salt and pepper to taste
Extra virgin olive oil to drizzle over the mushrooms
Preheat oven to 190ºC
Sear ground pork, onion and garlic in the pan. Cook to a minimum internal temperature of 70º
Remove from the pan and place the contents in a large bowl. Let cool slightly and add the bread crumbs, Italian seasoning, a quarter of the cheeses, salt and pepper to taste.
Scrape the stems and dark gills from the mushroom caps using a spoon. Discard the gills and stems, and rinse the tops under water. Set aside to dry.
Divide the meat mixture over the mushrooms and transfer to a parchment paper-lined baking sheet. Top them with the remaining cheese and bake for 25-30 minutes or until the mushrooms are tender.
Garnish them with parsley and fresh basil. Drizzle a little olive oil on top of each mushroom and… Enjoy!
*Courtesy of National Pork Board, Des Moines, Iowa
We want to know your opinion